Apr 27, 2022 06:58 PM Central
Urszula Kudla
Pamiętam jak babcia stawiała mi bańki gdy byłam chora. Były to wtedy bańki ogniowe. Oczywiście bardzo się bałam, głównie ognia, ale po wszystkim ślady po bańkach nosiłam jak trofeum a im ciemniejsze tym cenniejsze Dziś wspominam to z rozrzewnieniem.
Sama metoda liczy wiele tysięcy lat. Była i jest stosowana w medycynie chińskiej i arabskiej. Najbardziej rozpowszechnione jest stosowanie baniek w przeziębieniu i chorobach dróg oddechowych, szczególnie u dzieci z obniżoną odpornością. Bańki też doskonale sprawdzają się przy różnego rodzaju bólach mięśni czy stawów, natomiast w medycynie chińskiej bańki są często wykorzystywane do leczenia różnych schorzeń przez masaż próżniowy punktów akupunkturowych.
Jak działają bańki?
Bańki wytwarzają podciśnienie, które zasysając skórę powoduje uszkodzenie drobnych naczyń krwionośnych i powstawanie wybroczyn, na które odpowiada układ odpornościowy. Ponieważ jest to nasza krew a nie patogen cała siła zostaje skierowana przeciw chorobie.
Rodzaje baniek
Bańki ogniowe
Najdłużej znane są bańki ogniowe, te stawiane przez nasze babcie. Nazywają się tak, ponieważ powietrze z bańki wypala się przy pomocy zapalonego wacika nasączonego spirytusem, owiniętego wokół drucika. Do stosowania raczej dla wprawionej ręki. Są o tyle kłopotliwe, że zbyt krótkie podgrzewanie nie usunie powietrza i bańka się nie przyssie natomiast zbyt długie za bardzo nagrzeje szklaną bańkę i można oparzyć chorego.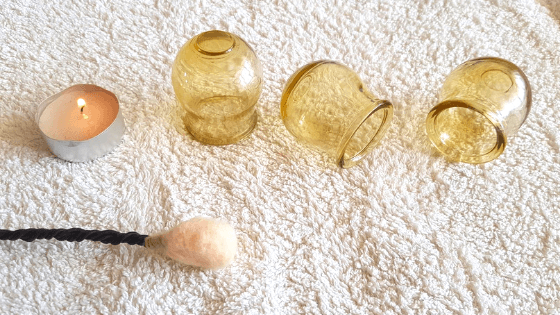 Bańki próżniowe
Łatwiejsze w użyciu i mniej stresujące Są to również bańki szklane ale zaopatrzone w zaworek, przez który odsysa się powietrze za pomocą specjalnej pompki. Działanie mają praktycznie takie samo jak bańki ogniowe ale postawić może je praktycznie każdy znający zasady stosowania baniek.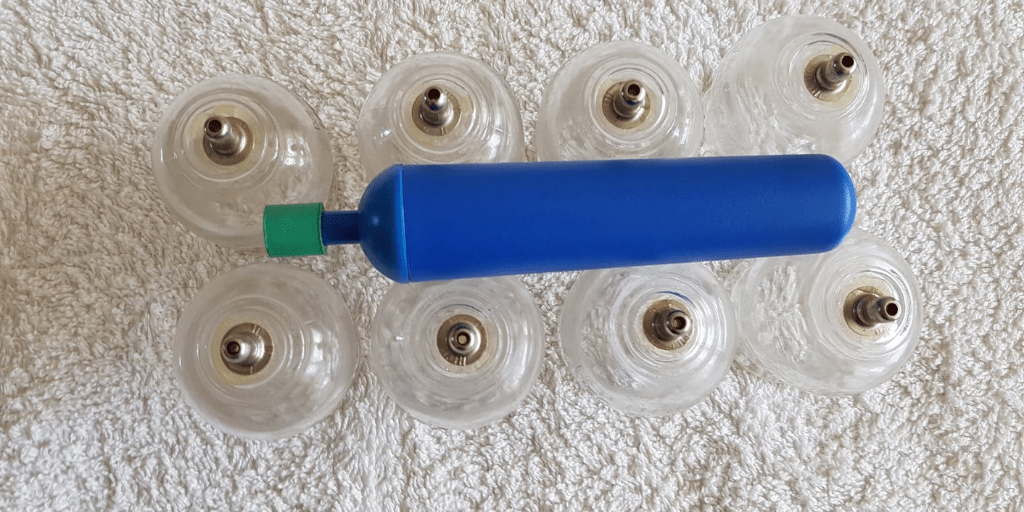 Bańki silikonowe – chińskie
Ze względu na swoją elastyczność łatwiej jest przesunąć zassaną bańkę, co sprawia że często są używane do różnego rodzaju masaży. Ponieważ są gumowe, próżnię uzyskuje się przez ściśnięcie i przyłożenie jej do skóry w odpowiednim miejscu (więcej o ich zastosowaniu w dalszej części artykułu).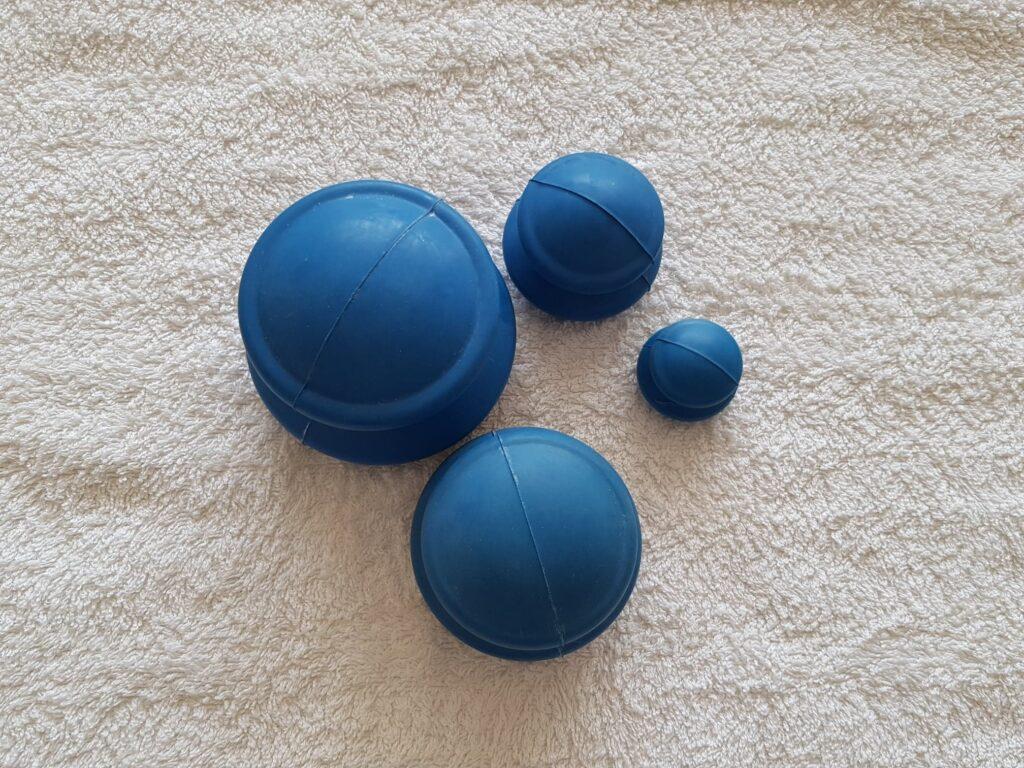 Bańki mają wiele zastosowań
Wspomagająco dla odporności
Metoda próżniowa bardzo dobrze się sprawdza przy
pobudzaniu układu odpornościowego
. Warto wziąć ją pod uwagę gdy my lub nasze dzieci często chorujemy, bo może to uchronić przed kolejną dawką antybiotyku. Bańki można również zastosować wspomagająco przy przeziębieniach, zapaleniach oskrzeli a nawet płuc. Szczególnie w tych przypadkach
po zabiegu dobrze jest "wyleżeć" bańki i "wygrzać je"
, czyli schować się pod kołderką lub przynajmniej okryć się ciepłym swetrem, żeby efektu zabiegu "nie przeziębić", a całość leczenia wesprzeć solidną dawką
Vita C
oraz
BorellisPro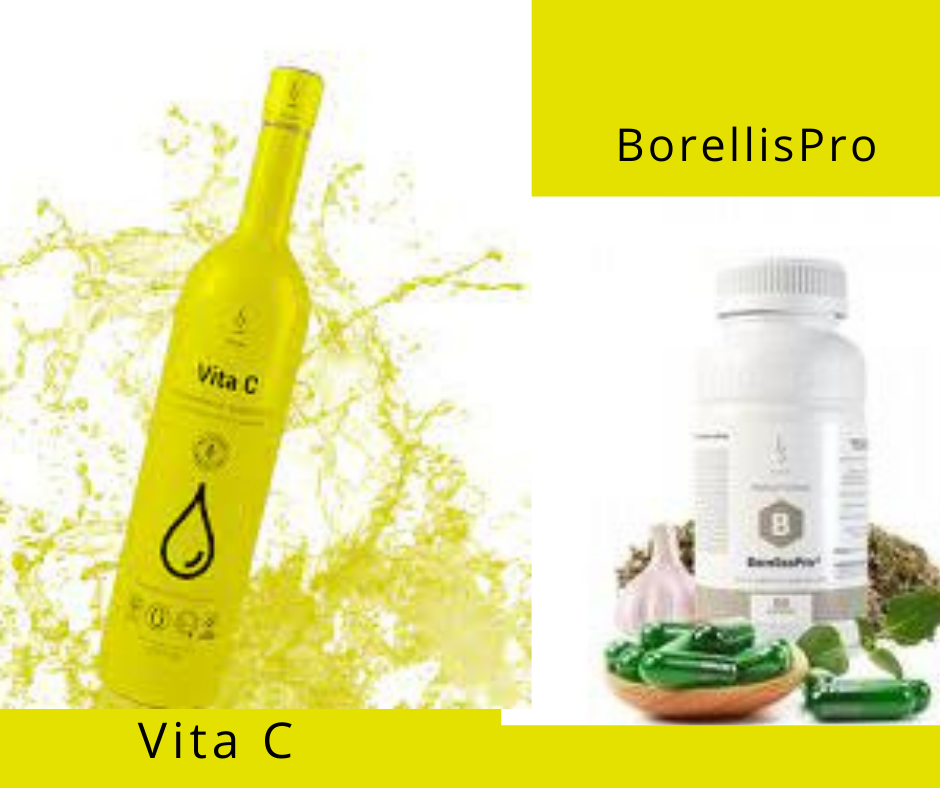 Leczniczo
Bańki można również stawiać w punktach akupunkturowych, inicjując tym szybsze oczyszczanie się organizmu z toksyn i poprawiając pracę poszczególnych układów. Taki zabieg najlepiej wykonać w gabinecie medycyny naturalnej stosującym vacuterapię w akupunkturze, gdzie terapeuta będzie wiedział w których miejscach postawić bańki i w jakiej kolejności, aby terapia była najskuteczniejsza.
Przeciwbólowo
Rwa kulszowa, zapalenie stawów, zwyrodnienia stawów to przypadki, w których bańka może nam przyjść z pomocą. Ponieważ często są to stany przewlekłe, to i terapia będzie musiała potrwać dłużej, ale np. przy rwie kulszowej ulga może być odczuwalna nawet po jednym zabiegu. Możemy również rozmasować bolące miejsce używając baniek gumowych, którymi łatwiej operować.
Kosmetycznie
Bańki gumowe lub silikonowe bardzo często mają zastosowanie w różnego rodzaju masażach. Masażem próżniowym można ujędrnić skórę, także twarzy, zmniejszyć widoczność rozstępów lub pozbyć się cellulitu. Podczas masażu poprawia się mikrokrążenie co pomaga pozbyć się z organizmu toksyn a skóra staje się gładsza, jędrniejsza lepiej odżywiona i po prostu zdrowsza.
Relaksująco
Już samo postawienie baniek w miejscach napiętych potrafi doskonale rozluźnić i odstresować mięśnie, natomiast bańka chińska użyta do masażu relaksacyjnego w towarzystwie aromatycznego oleju do masażu, jest w stanie zrelaksować nie tylko ciało ale i umysł.
Przeciwwskazania do stosowania vacuterapii
Jak większość terapii tak i ta nie jest dla każdego i trzeba o tym pamiętać a w razie wątpliwości zasięgnąć rady lekarza.
Jednym z przeciwwskazań jest wysoka temperatura ciała, powyżej 38,5. Pobudzony układ immunologiczny często reaguje podniesieniem ciepłoty ciała dlatego należy pamiętać o tym gdy chory ma podwyższoną temperaturę.
Problemy z krzepliwością krwi lub przyjmowanie leków obniżających krzepliwość, kruche naczynia krwionośne… pamiętajmy, że zabieg ma spowodować mikrouszkodzenia drobnych naczyń krwionośnych.
Osoby z chorobami układu krążenia – przed zabiegiem powinny zmierzyć ciśnienie czy jest stabilne, ponadto często przy tego typu problemach stosuje się leki obniżające krzepliwość krwi.
Stany zapalne skóry, choroby zakaźne, żylaki, stwardnienie rozsiane, anemia…
Stawiając bańki należy ominąć okolice kręgosłupa, obojczyków, mostka, serca, żołądka i brodawek.
Vacuterapia ma zarówno zwolenników jak i przeciwników. Czy pomaga i na ile jest skuteczna mogą powiedzieć osoby, które chociaż raz zastosowały tę metodę. Osobiście uważam, że warto stosować terapie naturalne jeśli uchronią nas przed poważniejszymi chorobami i w konsekwencji braniem różnego rodzaju leków. Oczywiście zawsze w towarzystwie fachowej wiedzy i zdrowego rozsądku.
Informacje zebrała i przygotowała
Anna Kościelna