Jul 13, 2020 06:37 PM Central
Urszula Kudla
Your hair takes a beating from daily life. Dry air, pollutants, UV radiation, and styling can all tear at your tresses.
So
why not pamper your hair? All types of hair need tender love and care—and what better time to start than during summer? Give your hair the treatment it deserves with our DIY mermaid hair serum, spray and supplements and good shampoo!

DIY mermaid hair spray

Sometimes your conditioner just doesn't do the trick. With Cedarwood and Rosemary's earthy, sweet aroma, this mermaid hair spray will leave your hair looking healthy and lustrous!




Ingredients
10 drops Rosemary essential oil
10 drops Lavender essential oil
10 drops Cedarwood essential oil
1 ounce witch hazel
Water
4-ounce glass spray bottle

Instructions

1. Mix essential oils and witch hazel together in an empty glass spray bottle.
2. Fill the rest of the bottle with water.
3. Add Mermaid Hair label to spray bottle.
4. Shake vigorously before use; then lightly spray on wet hair.
5. Dry and style hair as normal.

YL tip: Substitute water with salt water! It'll give you a natural, beachy look for any occasion!
Lather your locks with this thick, magical serum after your evening shower. Let the oils soak for a boost of moisture and shine!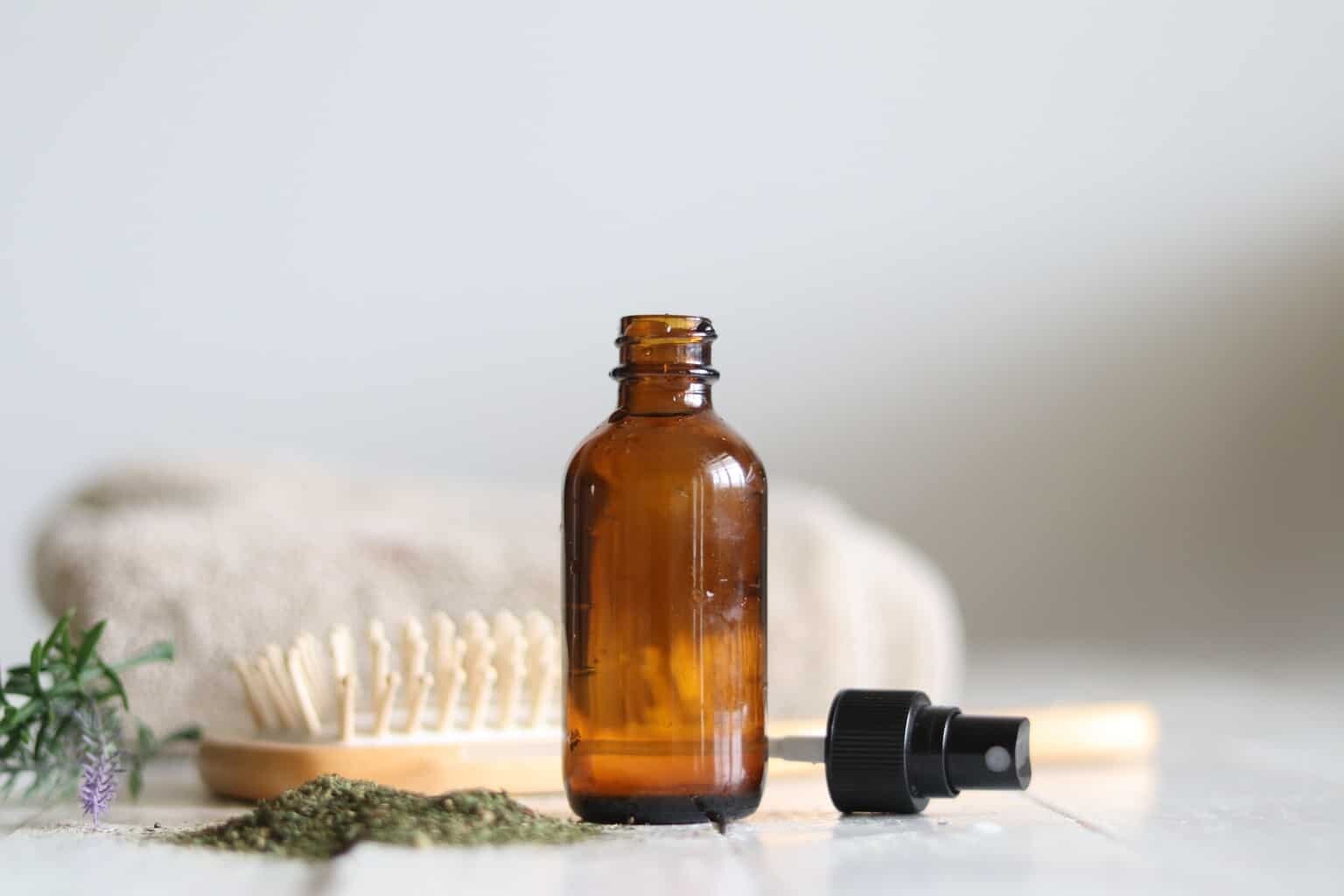 Ingredients
10 drops Rosemary essential oil
10 drops Lavender essential oil
10 drops Cedarwood essential oil
2 tablespoons jojoba oil
2 tablespoons argan oil
Empty pump bottle

Instructions

1. Mix carrier oils and essential oils together in a glass pump bottle.
2. Add Mermaid Hair label to pump bottle.
3. Pump the mixture 2-3 times into your hand. Massage into hair, concentrating on the roots. Lightly apply to the shaft and ends of hair.
4. Let it sit for 30 minutes or overnight; then wash, dry, and style as normal.
5. Repeat 1-2 times a week and enjoy your mermaid's hair!

YL tip: Not a fan of weekly hair treatments or sprays? Add 5 drops of Rosemary, Lavender, and Cedarwood to your shampoo and conditioner and lather away!

Get extra moisture with DIY leave-in conditioner! From loose waves to tightly coiled locks, your mom was right—naturally, curly hair is a gorgeous gift. Instead of wishing away your wild mane with heat and chemicals, make it the envy of everyone you meet with a moisture-adding regimen.
Whether you're letting your locks flow or you're styling with braids, twists, and bantu knots, curly hair needs more moisture more often. With a DIY leave-in conditioner full of thirst-quenching ingredients, you'll get the refreshing routine your hair needs. For another bump of hair hydration, pair with Mirah Lustrous Hair Oil. Battling straight hair that is parched too? This recipe is for you!

Ingredients
1 cup aloe vera juice
2 tablespoons of YL conditioner
2 tablespoons avocado oil
5 drops Lavender essential oil
5 drops Cedarwood essential oil

Instructions
1. Combine all ingredients in a spray bottle. Shake gently to combine.
2. Spray onto wet or dry hair that needs extra moisture.

Why is our DIY leave-in conditioner so dang good?
It's all about those wonder-working ingredients! Dry hair doesn't stand a chance against the lock-loving benefits of aloe vera juice, avocado oil, and pure essential oils. Aloe vera juice comes from the same plant aloe vera gel does. Think of how you hydrate and soothe parched skin with aloe gel. You get a similar effect with aloe vera juice in your hair and on your scalp.
Diluting your go-to conditioner with the aloe juice makes it easier to spray on hydration without weighing hair down. May we suggest switching to Copaiba Vanilla Conditioner to boost those hair care benefits?
Avocado oil contains vitamins A, B, D, E, and beta carotene. It is deeply moisturizing for your hair and scalp. Change the amount of avocado oil in the recipe to suit your hair's needs.
Essential oils—although we may be biased—are the real winner here! You can tailor which scents you love with benefits that will suit your specific hair needs. As far as our formula goes, Cedarwood helps you show off healthy-looking hair, while Lavender helps cleanse when used on your mane.
Trying to grow out your hair?
You need SULFURZYME !!!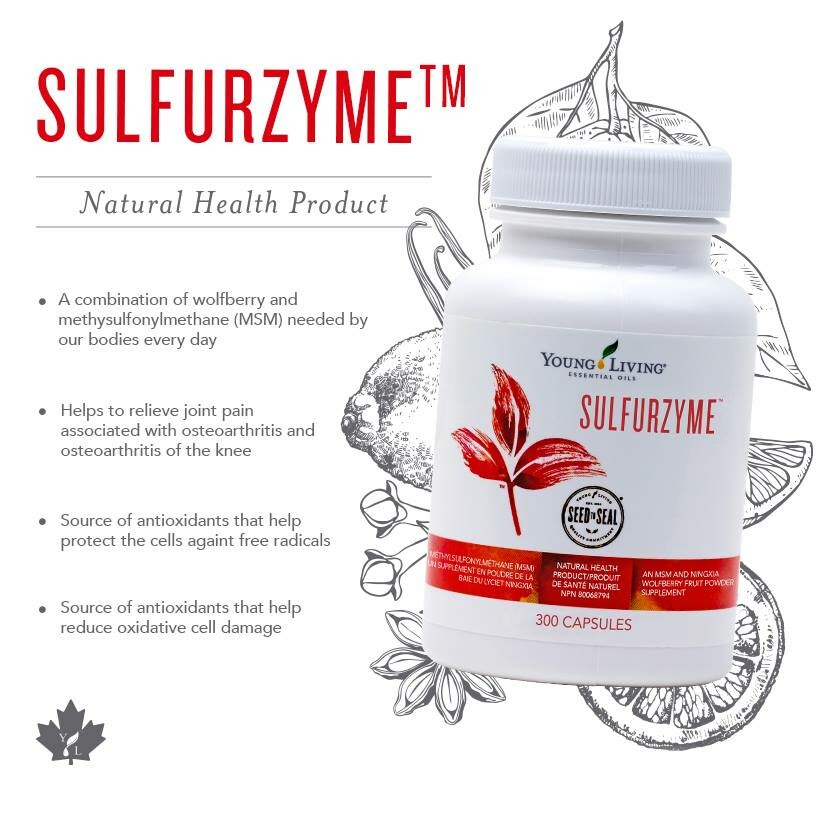 This has been one of my 'can't go without' supplements!
I love these little magic supplement. I take this one daily.
Sulfurzyme benefits:
Supports healthy skin, hair & nails! One bottle will last you several months!!!!
Sulfurzyme is a unique combination of methylsulfonylmethane (MSM), the protein-building compound found in breast milk, fresh fruits and vegetables, and Ningxia wolfberry (Lycium barbarum).
Together, these two work to maintain the structure of proteins, protect cells and cell membranes, replenish the connections between cells, and preserve the molecular framework of connective tissue.
Why is sulfur so crucial to the body? Because sulfur is a mineral which, like vitamin C, is constantly being used up and depleted. When we fail to replenish our reserves of nutritional sulfur, we become more vulnerable to disease and degenerative conditions
MSM- Methylsulfonylmethane is an organic sulfur-containing compound that occurs naturally in fruits, vegetables, grains.
MSM also supports the immune system, the liver, circulation, and proper intestinal function and works to scavenge free radicals.
Wolfberries contain minerals and coenzymes that support the assimilation and metabolism of sulfur.
One bottle will last you a long time!
Some possible signs of sulfur deficiency are:
Poor nail and hair growth
Skin issues
Poor muscle tone
Joint discomfort
Weakening of nervous system
Digestive issues
Impairment of mental faculties
Lowered libido
Have a specific question?